Individual experience | Audi driving experience
Are you interested in a training course or driving experience at the Audi driving experience but unable to find the right date or looking to have an instructor all to yourself? Presenting our Audi individual experience, designed for people just like you.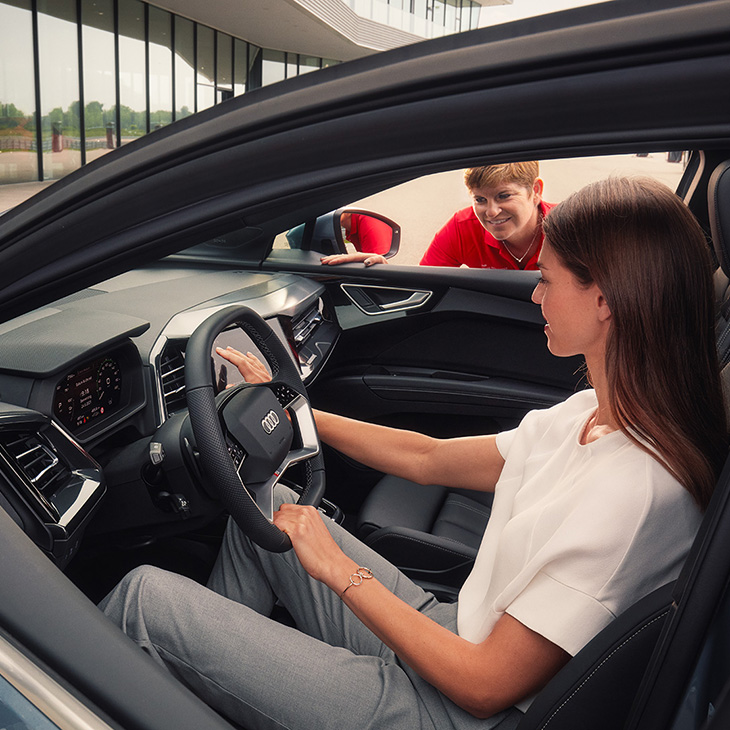 Uniquely wide-ranging
Whether or not you have previously completed any driver training courses, your personal coach will create a training program for you tailored to your particular driving skills. Seize the opportunity for an extraordinary experience with a personal touch.

Alternatively, book yourself in for some efficiency training. We will show you how much potential there is for a more economical driving style without having to compromise on the fun of driving. This driver training is of particular interest to companies with their own fleets. By training their employees through this course, they can cut their running costs in this regard permanently.

Of course, you can also book our individual training as an incentive for your company or as an exclusive event with friends and guests. In-depth supervision ensures productive learning and, above all, fun. Simply send your inquiry to incentive@audi.de. We will be happy to give you a personalized consultation and draw up a suitable offer.

Please note that exclusive training courses and personalized driving experiences depend on the availability of the venue and the desired vehicles.