Theme restaurants
The restaurants at the Audi Forum Ingolstadt invite you to relax and enjoy excellent culinary delights in stylish surroundings. We offer a number of of options for this, which however have two aspects in common: the both modern and welcoming interiors, as well as the high quality of food and drinks offered. The restaurants have been awarded the "Upper Bavaria Gastronomy" prize for quality, service, and ambiance multiple times.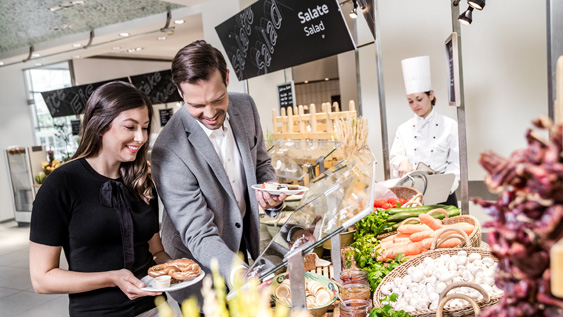 The market restaurant is the epitome of uncomplicated and diverse catering on a high quality level. Stroll between the stalls, choose from an abundance of high-quality and crisp products, and watch the delicious dishes being prepared live.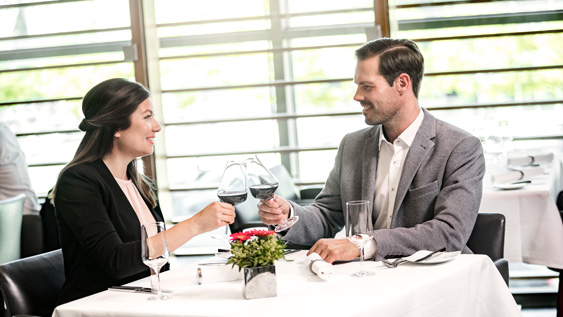 The elegant fine dining restaurant AVUS stands for elegant atmosphere and culinary first class delicacies. Enjoy variations of quality products perfectly prepared and be pampered by attentive service.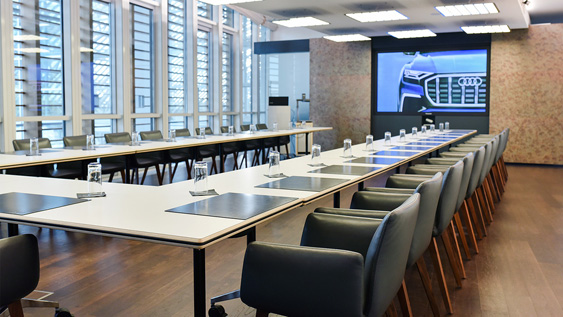 Your place with a representative ambience. The event rooms of the restaurant AVUS on the first floor of the Audi Forum Ingolstadt offer space for your event with three individually expandable private rooms as well as the conference room Wintergarten. A friendly atmosphere, multimedia technology, exquisite snacks and culinary delicacies promise the perfect setting for your event.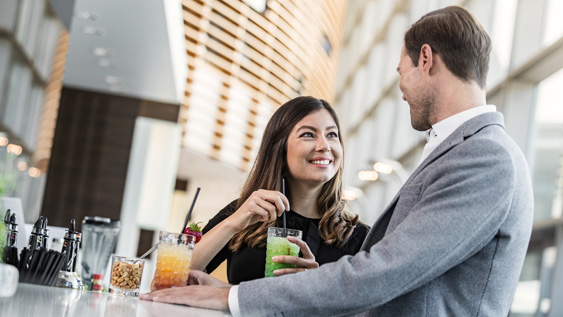 Our guests will find time for informal discussions and restful relaxation at the Bar & Lounge. Enjoy high-proof and high-quality in a stylish ambience. The wine gallery with integrated shop area offers a select range of white and red wine, sparkling wine, champagne, spirits and gives you the opportunity to take home one or two good wines. The Bar & Lounge staff can also purchase our popular gift vouchers for the restaurants in the Audi Forum.
Please call us to make a reservation.
Phone: +49 (0)841/89-41071