Audi driving experience | Audi Deutschland

Audi RS e-tron GT: Combined Power consumption: 22,1-19,8 kWh/100 km; CO₂ emissions combined: 0 g/km
Get ready
A passion for progress is embedded in our DNA, and it has brought numerous innovative technologies on the road. Discover the next step in intelligent performance; for example, with the Audi RS e-tron GT. And now, you may experience it all during our unforgettable 2023 summer training program. We warmly invite you to join us.

Your Audi driving experience team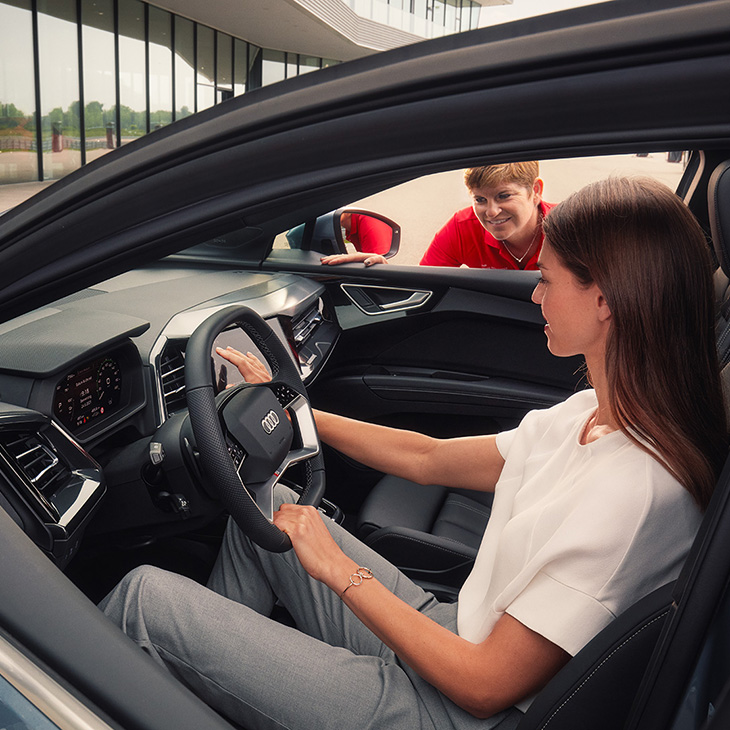 Audi individual experience
Are you looking to have an instructor all to yourself? If so, you can select personalized training from our range, tailored precisely to suit your needs, requests and driving ability. Work with us to plan your own driving experience and choose whether to receive your training one-on-one or in small groups. This is also ideal for exclusive corporate events. You can experience it all with our most high-performance models.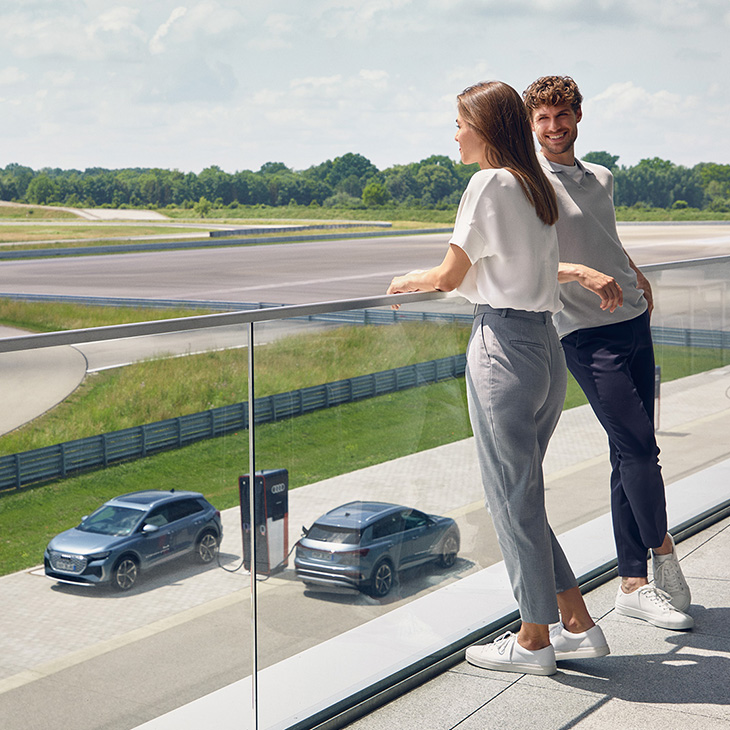 Audi driving experience center
The Audi driving experience center in Neuburg an der Donau, close to Audi's headquarters in Ingolstadt, offers a wide range of on- and off-road driving courses and hands-on motorsport experiences. The centre is also an ideal venue for corporate presentations and conferences. It is a place where business becomes show business, set against the backdrop of stunning scenery. And visitors are welcome even if they are not participating in a training course: the restaurant and rotating exhibitions alone make the trip worthwhile.